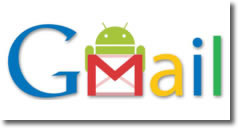 All functioning Android phones, which are a looot, have at least one associated Google account, necessary for proper functioning.
The great growth in the market of these phones has made many people have a Google account or Gmail associated with their mobile, in some cases, only used for this purpose.
It often happens that the username and password required during the registration process are first entered into the phone and subsequently forgotten. At some point the system will ask us for this information again and if we do not remember it, we will have a problem.

For example, we may need to rewrite the password in an update or for additional security measures and if we cannot remember it, we may block all the applications and data we use under that account.
We could also lose the mobile device or get it stolen; in that case, we should change the password for security so that they cannot access our data, which would also require remembering it.
And if we want to give our phone to another person, we will also need our credentials to cancel the registration of our account.
Whatever the reason, the truth is that many users need to remember the forgotten password, including the name of the account. This Google knows and therefore has created some tools that help your recovery.
Process to recover the password
To recover a Google account and / or password, it is necessary to go to a computer with an Internet connection.
Select the option "I forgot my password" and write your Google account, that ends in …@gmail.com
If you still remember a previous password because you have forgotten the last one you wrote or because you have been supplanted and someone has changed it, you can use it to regain control. If this is not the case, click on "I do not know".
If you have the phone where you installed the account, you can recover your password. You only have to write the phone number in the corresponding box, the instructions to follow the recovery process by means of a verification code will arrive there by SMS. Check that the digits of the phone number it shows you as an indication match yours.
If you do not have access to the mobile, you can try other recovery options by clicking on "another way". Here you must provide any email account you have access to and then you must answer a series of questions that will try to determine whether or not you are the owner of that account.
Process to recover the account
Before using this tool, make sure that you really cannot find your account. If you keep your mobile, you can see the associated account in 'Settings> Accounts'. Also in the Gmail application. You can even resort to a friend or relative to whom you have sent an email with your account. If they have it, they can tell you your user.
But if none of that is possible, choose the option "I forgot my username".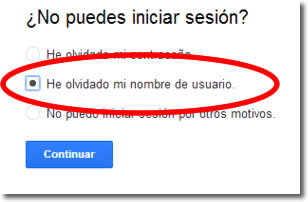 Of the options proposed now, I think the most interesting is the one that requests the recovery phone, although if you have the opportunity, you could choose another one.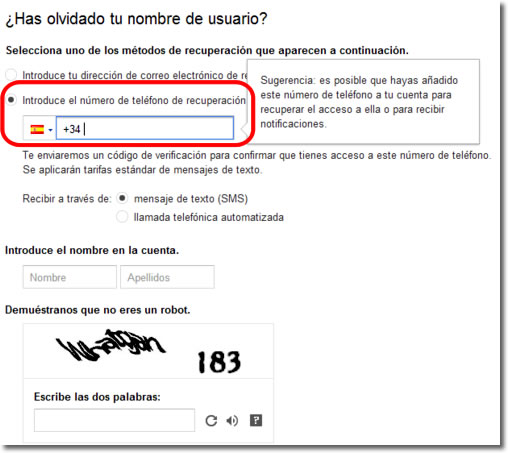 If we have lost our mobile phone or stolen it and want to regain control of our account, we must wait until we have another cell phone with the same number. For this we have asked our company to deactivate the old phone SIM and we must already have in our power a new SIM installed on another mobile.
We will receive an SMS or receive a call, as we choose, with instructions to recover the account.