We all know the attraction that the little ones show for electronic devices with screens, such as current phones and tablets.They demonstrate a very high learning ability for being so small, mastering menus and screen movements well before reading or writing.
Since they have that innate ability to quickly learn how to use screens, why not take advantage of it to introduce them to reading and writing in an entertaining way?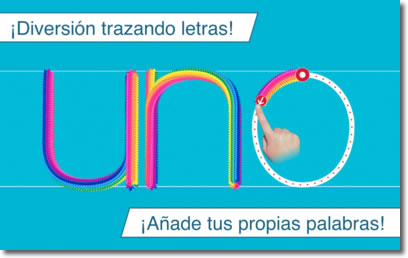 Image taken from the "I write in block letters" app, see below
Pediatricians advise keeping younger children away from screens until they are at least 2 or 3 years old. From that age on, it can be positive to incorporate them, but in moderation, since it can stimulate them excessively, creating problems of attention or social relations among other things.
If we decide to allow them to use the phones and tablets sporadically, in addition to keeping them entertained, it may be a good idea to take advantage of their potential to initiate them into learning to read and write, something they will soon need to master.
The developers of applications for our tablets have not ignored this possibility, in fact we see that in official stores there are many applications for this purpose.
With the intention of helping our readers to find applications for this purpose, here are some of the most common apps for each of the two most common systems.
Android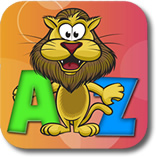 Learn to read. Ideal for children who are learning the letters and beginning to read, regardless of their learning status. It is a child's game, designed for children, in which they can easily navigate through intuitive menus and striking images in high definition.
It has two levels: the first one is aimed at children who do not yet know the letters, the second one aimed at learning how syllables and words are formed and allows them to improve their reading skills quickly.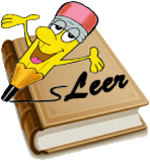 Learn to read. Ideal application for elementary school children to learn to read, know the alphabet and learn easily and in a fun way in their grammar education. Reading is not a game but children can learn to read in an entertaining and interactive way.
It consists of several sections to educate children in the world of reading: introduction to reading, where the construction of syllables to learn to read is taught, vocabulary with different sections, spelling, etc.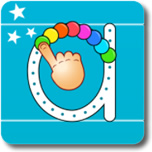 I write in block letters. Designed to help children learn how to write letters through a carefully designed system to maintain motivation. The application is fully customizable to fit the needs of each child and allows to check their progress through a system of reports and profiles.
This application contains sections that are paid, but we can try it with the free trial version before deciding to install the payment sections.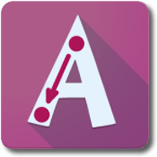 Learn to write abc children. Suitable for small children, from 3 or 4 years old. Created as a fun alternative to conventional methods, trying to avoid boredom in learning initial reading and writing. It is based on drawing letters with the fingers: a skill that will help children in the future to use the pencil perfectly to write on paper. Free application, although with ads.
In addition to the previous ones, which stand out for their number of downloads, we can also find many more applications to help children learn to read and/or write. It is worth reading the information of these others, in addition to the user's reviews, to find out more:
IPad
¡Alphabet and Words! ABC educational games. Suitable for children aged between the ages of 3 and 6. With this application, children can have fun while preparing for entry into primary school. Designed by education experts, it keeps children interested through fun activities and prizes when reaching goals. It has self-adjusting difficulty levels and statistics that compare progress with that of other children. Parents can always check their learning progress.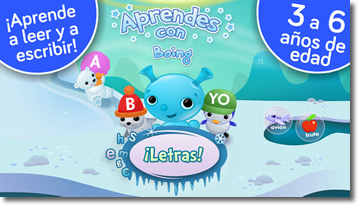 The full version has a cost of 4 euros, but you can install a reduced version to test it before you decide to buy it.
Draw the alphabet. With this application children will learn how to draw the letters and can practice copying their patterns. Using an algorithm, the application compares the writing of the letter with that of the pattern and indicates the errors made. It offers rewards if no mistakes have been made.
With 2 additional mini-games, children will expand their alphabet practice while having fun.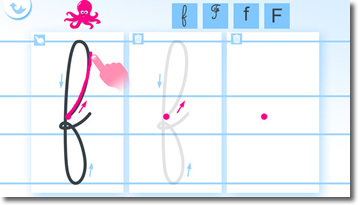 It can be installed for free, but the full version is priced at 2.29 euros.
Leo Con Grin. Possibly the most complete of all. This method is divided into a graphomotor section and 30 lessons, starting with the vowels and continuing with all the consonants. Each lesson or book contains 11 games, all available in 2 different levels. Ideal for parents and teachers looking for a way to practice and ask the little ones the first syllables and words. 
You can check the progress for each level as well as the successes, errors and the percentage resolved.
The full application is a little expensive, about 12 euros, but perhaps interesting if you are going to get the most out of it. Purchased in blocks is even more expensive.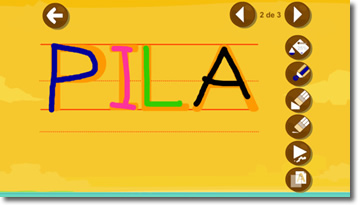 In addition to the previous ones, which stand out for their number of downloads, we can also find many more applications to help children learn to read and/or write. It is worth reading the information on these others, in addition to the user reviews, to find out option:
Do you know of a good tablet application that helps children learn to read and write?
You can mention it in the comments.