At some point we may have searched our name on Google or another Internet search engine and found our Facebook profile as one of the first results shown. We must know that this possibility is configurable from the privacy options of this well-known social network.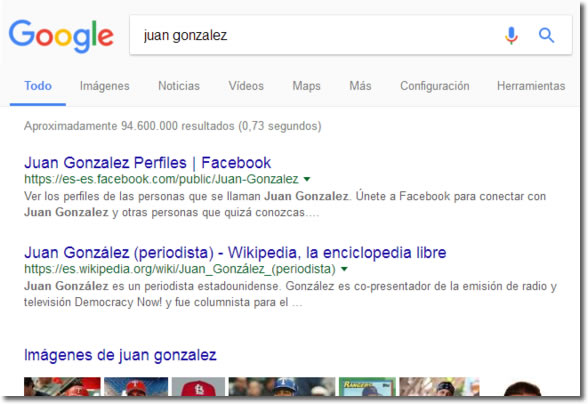 Some readers of our blog have sometimes asked us about this apparent lack of privacy, since anyone who searches for your name will find your Facebook profile easily. Let's see how to configure the privacy options of the social network so that our name does not appear in the search engines if we wish.
Prevent search engines from finding my Facebook profile
Web version
We must open a session on our Facebook and access the Configuration page. To do this we will click on the small arrow on the top right and then on Settings.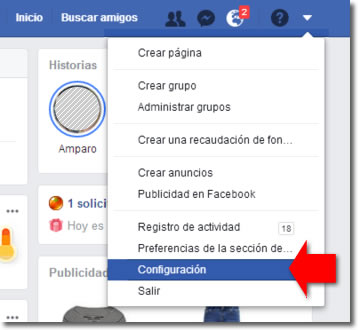 The section that allows us to hide our name in search engines can be found in the Privacy section.
All the subsections of this section are important and we should review them if we have not done so yet. But, the one that particularly interests us today we can see it in the last section of Who can look for us?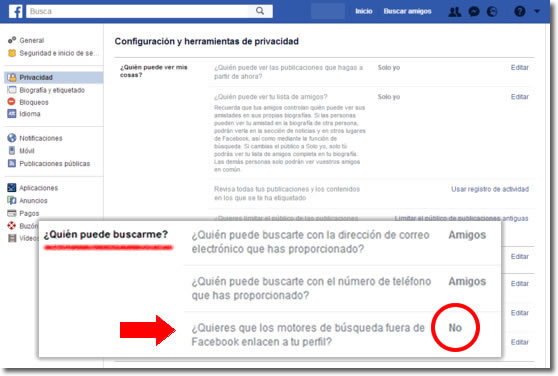 If we do not want our Facebook name to appear as a result in the search engines, we must make sure that we have set "NO" to the question Do you want the search engines outside of Facebook to link to your profile?
In the application
We will go to the options section on the right side. And there we will click on Settings of the account that we see at the bottom of the screen.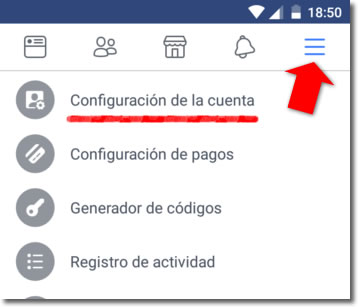 Then we will enter the Privacy section.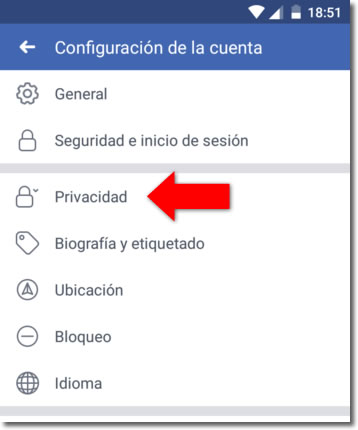 And finally we will make sure to have marked NO as the last option of Who can search for me?