Mobile malware has been the threat that has provided the most money to cybercriminals in recent times, as attacks through this malicious software are able to remain hidden for longer periods of time, compared to attacks against computers (ransomware). This is the conclusion drawn by experts from the security firm Check Point, who point out that Judy, a virus that infected millions of Android smartphones last year, thanks to its presence in more than 40 applications of the Play Store, remained operational during one year, while WannaCry, for example, did not exceed the month.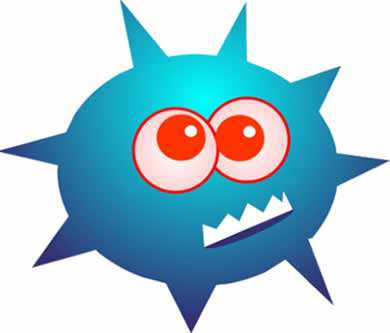 The creators of CopyCat, the malware that affected 14 million Android mobile devices in July 2017, raised a total of 16 million dollars.
For its part, HummingBad, the virus created by the group of hackers Yingmob, became the worst nightmare of Android after infecting millions of devices with this operating system in July 2016 and January 2017, in this second wave under the name of HummingWhale. The authors obtained profits of more than $ 300,000 per month.
In August of last year Android Lokibot came to be, intended to inject malicious code into mobile banking systems and to subtract information from users' credit cards. This mobile malware, put on sale in illegal forums of piracy for $ 2,000, was also equipped with other advanced features: spam to contacts; making and forwarding of calls; sending, interception and elimination of incoming SMS, activation of applications, capture of browsing history, etc.
The Trojan Loapi, which closes this list in style, was released this December through advertising campaigns with the appearance of antivirus solutions and applications for adults. The architecture of this malware was made up of several modules that gave it multiple malicious capabilities, such as subscribing users to paid services without their knowledge. According to the analysts who detected the appearance of Loapi, the virus was able to create a workload in the device so high that the battery reached high temperatures and could even become deformed.
How should you protect your Android device?
The best way to protect your mobile phone from viruses is to keep it updated, both softwares and applications.
Second, it is advisable to download applications only from the Play Store, as Google has added a new layer of security on Android devices, Google Play Protect, to keep them protected from malicious applications that try to infiltrate the Google store.
The third tip is that you encrypt the terminal to encrypt your applications, as well as your accounts and multimedia files. To do this you only have to access Settings -> Security -> Encrypt device.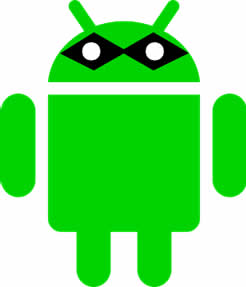 Other security measures that you can apply in your mobile device to protect all the information it contains are:
Create a strong and difficult to guess passcode, avoiding unlock patterns like "U", "Z" or "C" or a PIN number like "1234".

Android mobile phones have the free

Android Device Manager

, which allows you to locate the device in case of loss and delete all your information if need be.

Activate the

two-step verification

to add an extra security layer to your accounts.