The best way to learn English is undoubtedly the "immersion" in a country where this language is spoken, but in the absence of this possibility, we can make use of our mobile devices and their countless applications.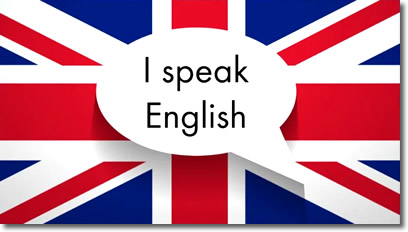 As we already know, we find applications with all kinds of utilities and, of course, learning English is one of them. In general, they have attractive designs to make learning fun and enjoyable, as well as structured and adaptable to any level.
Let's take a look at a selection of the most successful applications for learning English that we currently find in official stores, both for Android and iOS.

It is one of the most widespread and with the best reviews from users. It is based on fun learning, with games and activities that train us in writing, pronunciation, grammar, etc. At the beginning we must pass a test that will establish our initial level to adapt the difficulty of the exercises and thus begin our evolution. In addition to English, the application can help us with several other languages, such as French, German, Portuguese, Italian and even Esperanto. We can use it for free, but to get the most out of it we will have to pay to extend its content. You can find it in both the Google Play store and in the App Store.

One of the most used platforms in the world for learning English. It's available to learn from 22 different languages. It has a community of over 45 million users and over 800 million revised dialogues to help you learn spoken English. It adapts to the needs of each person using artificial intelligence and data collected from millions of users. We find more than 400 lessons, learning games, conversations to practice, dictionary, possibility of offline use, etc. It has several awards that highlight it, such as the best application of 2016 granted by Google. Available for Android, for iOS and for Windows. Purchasing it is also necessary if it is to be used to its full potential.

In addition to English, we can use it to learn a large number of other languages. It has also been awarded by Google as the best application for 2017. It has a community of more than 30,000 users. We can use the basic lessons and games free of charge, but to take advantage of all its advantages, such as chatsbots to talk to and with which to consult the grammar and many others, we will have to switch to the Pro version for about 5 euros per month. It shows a rating of Android users of 4.7 out of 5, with over 1 million ratings.This is a very high figure that can encourage us to try it. Available for both Android and iOS.

One of the most complete possibilities that we will find. We can use their web platform or their applications on Android, iOS or Kindle Fire. Although it is an expensive application, we can try a free version with the first lesson before deciding to pay for the different modules. It has also been awarded various prizes and has a user rating of 4.5. Also available for learning many other languages. With it we will practice vocabulary, pronunciation, grammar, audios that can be used offline, etc.

t stands out because it uses augmented reality so that we can practice the language with a bot. We can chat with animated characters and take our dialogue to environments that simulate real situations, such as traveling, meeting people, shopping, etc., even using our augmented reality glasses. It includes exercises to learn to read, write, speak and listen. A free daily lesson is available, although it also has payment options to take advantage of its full potential. Because of the score and the opinions of the users it is an option that we should at least try if we are interested in this type of application. We can find it in the Play Store and in the AppStore. They have also developed versions for children, on Android and iOS.
We already talked about applications for learning English especially designed for children in the other article that we published some time ago.