Online purchasing on Internet sites continues to increase, each year being much higher than the previous in sales volume and the number of people who rely on these services is increasing.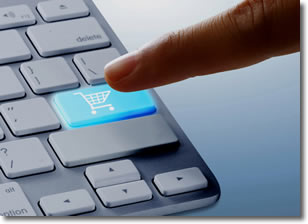 But the boom in Internet sales has also increased the number of fraudulent pages that only seek to cheat the unsuspecting buyer who lets himself be tempted by low prices without paying attention to other signals that should make him distrust.
The globalization provided by the Internet makes it possible for us to see pages with a reliable appearance and with habitual products as if they were from our country but which are actually being offered from any remote place in the world.
Countries with a more permissive legislation may be hosting companies that are dedicated to scamming the rest of the world with the mere fact of publishing online sales pages apparently reliable.
We must be quite distrustful when we find a new sales page on the Internet and try to observe the different signs that will give it away and reveal if it belongs or not to a reliable company.
Seven basic signs that indicate trust in an online sales page
Positive evaluations. Before deciding to make a purchase, we must consult the opinions of other users on the Internet. In pages like ciao.es, dooyoo.es or forums we can find comments that may be useful. To know what experiences people have on a website we can search Google "opinions on" and the name of the store or web address we want to check.
Page of "who we are" or about the company. Every web, be it an online store or a corporate page, must have a person or a responsible company behind it. To identify it, it must always show a section that talks about it, providing information such as the CIF, its address and some form of contact. In this way we will know where they are physically located and registered.

Some companies usually put their business register to leave no doubt that they are serious and with everything in order.

Trusted seals. There are several online trust seals, which entail a cost and a way of working and taking care of the client. Some of the most famous are Confianza Online y Trusted Shops. To check if the seal shown is real and not just an image without any value, you have to click on it and make sure that this website is actually registered in the organization that issues those seals.

 

They are in charge of correcting the faults that may exist in the conditions of purchase, data protection, privacy, etc., ensuring that the stores comply with all current regulations. In the two mentioned above, a search engine is available to find the pages that are attached to the commitment.
Secure or padlocked pages (https). A secure page is the one that encrypts the information we send so that it cannot be read by someone who could intercept it, they are recognized because their address starts with "https // …".

It is not mandatory to offer secure pages on all the pages of an online store, only in the key processes such as making a bank payment by card or by paypal, where information that has to do directly with credit or debit cards or bank accounts will be given.
Customer service or contact. Most reliable online stores have phone support, email or contact form for customer service, lately even a chat service, and we can contact them to answer questions or ask for advice. In this way we can verify that there are reliable people behind this website, who answer our questions in our language and in a responsible manner.
Product and purchase warranty. Every reliable online store must have the guarantee of the products it sells defined, including the return policy. The buyer can know in advance how to act in case of having some type of incident in the quality of the product, error in the shipment or refund request. Normally we will find a section on the page where all these purchase conditions are specified.
Section on legal notices. It is mandatory that every website dedicated to the sale of articles have informative pages that expose the conditions of use and the relevant legal notices are that are in charge of defining all the company policy and the protection of our personal data. Links to these legal terms usually appear at the bottom of the pages.

If after analyzing all these signs of an online store we still harbor some suspicion, we can also resort to some of the Internet tools that estimate the reliability of any page. They are based on information such as your location according to your IP address, age, popularity, expected duration of the contracted domain, information from other data banks of companies in blacklists, etc. One of the most used is the page scamadviser.com, where we only need to paste the suspicious URL and consult, but there are other methods, such as the browser plug-in WOT.