The GIF image format emerged already at the beginning of the Internet. It was initially used to provide webpages with icons or small images, always of low resolution and little "weight". In this way, the pages could be loaded quickly even if we did not have a high download speed.
Soon the animated GIF arose, which is nothing more than the succession of a series of frames at high speed, giving the impression of being a small video or of being animated. As it is still an essentially "light" file, we will never find a high quality image, but the results are very colorful and compatible with all current browsers.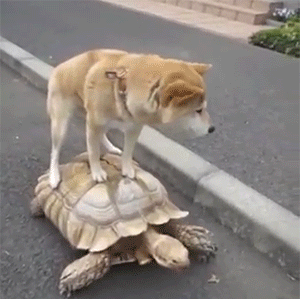 But since the animated GIF format is accepted and can be seen in the most popular messaging services, such as WhatsApp, Messenger or Telegram, it has taken on more importance and there is not a day that we do not receive several of them in our chat rooms.
They are usually small animations with funny situations, endearing or with any content that we can use to convey an idea or feeling in a different and fun way.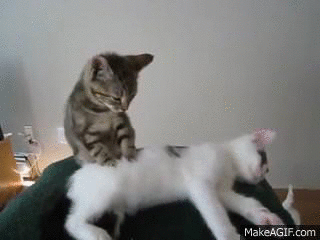 How to get animated GIFs to send by chat
Most messaging services already have a space to search for an animated GIF by simply typing a word or expression.
For example, in WhatsApp, we will only have to access the icon section and then click on the small GIF sign.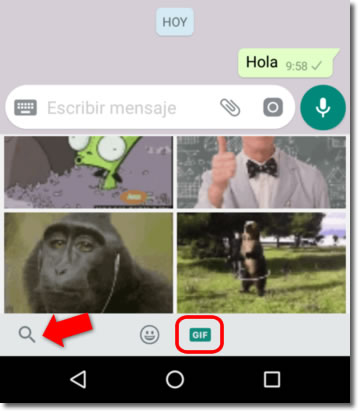 If we want to search for some by text, we only have to click on the magnifying glass icon and then type our word. We will be able to view the animated GIF before deciding to send it.
Create your own animated GIFs
We now have many ways to create our own animated GIFs from different sources. We can create them from:
In addition, in most cases, we can decorate them with frames, other superimposed GIFs, text, image effects, speed changes, etc. And we can also share them with other people through the different social networks installed on the phones easily.
Android
We find a lot of free applications capable of making animated GIFs, we just have to look for that term in Google Play. If we want to get rid of advertising, we will have to pay for it.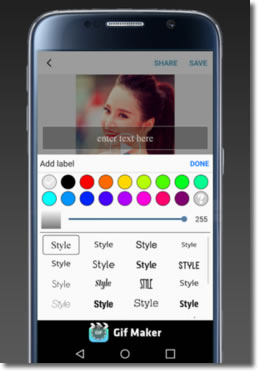 iPhone
We also find free and quality applications on offer. Many of them require the payment of small amounts to release functions.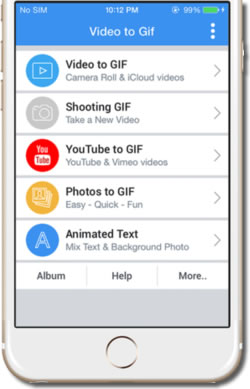 Website
from a computer
Make a GIF. With a wide variety of online tools to create and edit our animated GIFs. We can use our photos, our videos or those we find on YouTube, or create them directly from our Webcam.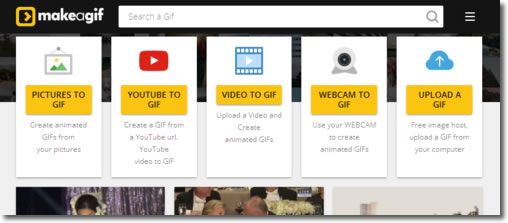 If you want to surprise your friends and family with funny images, try making your own animated GIF with your own photos or videos.