If there is an instant messaging application that can compete with Whataspp, it is Telegram.
The truth is that it has always been ahead in the available functions. From the beginning we already knew that it was a much more secure messaging application than others because of its advanced encryption system. It has also incorporated interesting functions before its direct competition, such as the use of stickers, bots, the computer version or the ability to edit and correct messages after they have been sent.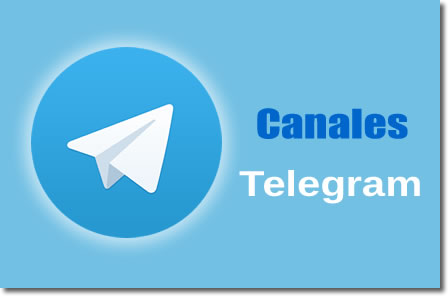 One of those functions that make it stand out from the others is the possibility of creating public information media, known as Telegram channels.
What are Telegram channels?
A channel is a means of disseminating messages publicly and en masse. The number of people that can follow a channel is unlimited and therefore the potential audience as well.
The channel is independent of our account. When we create it, we provide it with a name and a profile photo that identifies it. We can manage it alone or appoint administrators to help us publish content.
Interested users can join the channel so that they will receive promptly in their Telegram account all the messages that are published. When a user joins, they have access to all the history of messages previously published.
Therefore, it is a very convenient means of accessing relevant information published by entities of any kind, such as companies, specialized web pages, shops, government entities, etc., immediately and free of charge.
How to create a Telegram channel?
We can create them from mobile applications:
Android: Click on the pencil icon, in the list of chats. Then, 'New channel'.
iOS: Start a message (click on the icon in the upper right corner of Chats). Then, 'New channel'.
Windows Phone: Click on the '+' button in the bar below. Then, 'New channel'.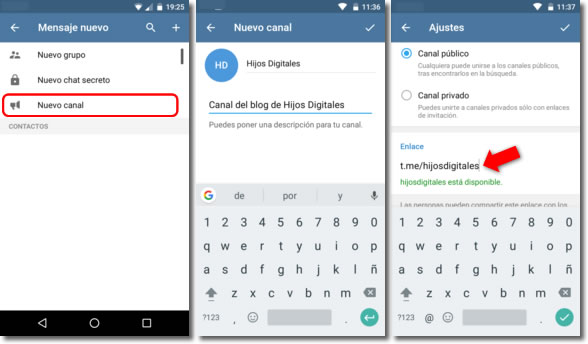 We can choose the name we want, a description and add the profile photo that identifies it. We must choose an address that is not already reserved. It is like the "domain" of our channel, which must be unique and is also what users will write to locate our channel, such as "hijosdigitales".
How do I find channels?
Of course, we can currently find the most varied Telegram channels, covering almost any topic we can imagine. It is making its way among Internet users as an interesting source of information. It is very unintrusive, since messages only reach the Telegram channel (it even allows us to silence them). We can read them or not, and also, at any time, we can leave it without anyone asking us for explanations.
The only problem is that there is no official channel source. At least, for now, Telegram does not provide a list of the channels that users have created. Perhaps, someday, they will have a place to find, at least, the most followed.
We can search the application by words and the system will show the related channels. For example, if we search for the word "games", this channel appears.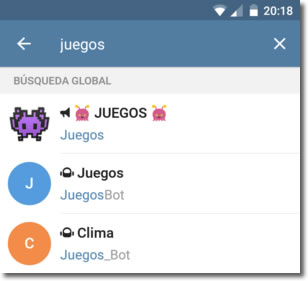 Sometimes "bots" appear in the results, but these are not channels. They are another advanced Telegram tool that deserves another article to explain them thoroughly.
If we use the application in the Web version, we will only have to write the identifier of a certain channel in the address bar, preceded by the "@" symbol.

But, of course, for this, we must know the identifier, so we must find it somewhere.
Compilation of Telegram channels
On the Internet we find pages and other places where users share channels of success, even ordered by themes. Then we will leave a list of some channels that may be interesting, at least to start with them:
Do you know any interesting channel?
Leave a description and its identifier in the comments of this article so that other users can know it.