Family Link is a free Google service designed for parents to monitor their children's activity when they use their mobile devices. Now, children under 13 (or the corresponding age in their country) can have their own Google account on a mobile device, but it will work under the supervision of one or both parents.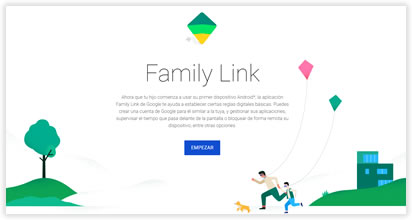 This service has been operating in the USA for at least a year, but now being launched for Spain and a large number of countries around the world. If you want to know if your country is included in the list of allowed countries, visit this page.
What is Family Link?
It is a service that allows us to create a Google account of the "gmail" type, as usual, so that our children can use it on a mobile device. This account is linked to ours and allows us to establish certain parental control rules to manage and control some features of the device remotely and at any time.
We can manage the applications they use on their device, whether or not they can download them from the store. We find different controls, such as by age or specific permits, etc.

Controls of time of use. It shows statistical reports of the use of the different applications and allows us to establish time limits for their use.

Restricted hours. For example, we can program it so that it cannot be used during the hours of sleep.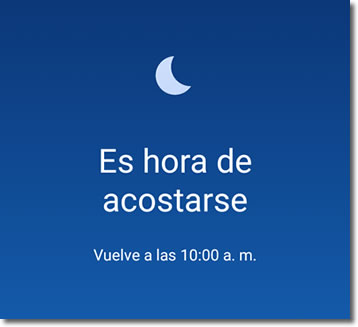 Block it from a distance and make it ring even if it is silent.

Locate it at any time on the map. It prevents location services from being disabled.

Restrict installing applications that do not come from the Play Store.

And many more details that only with daily use will we be able to know thoroughly and that, possibly, will be expanded in the future.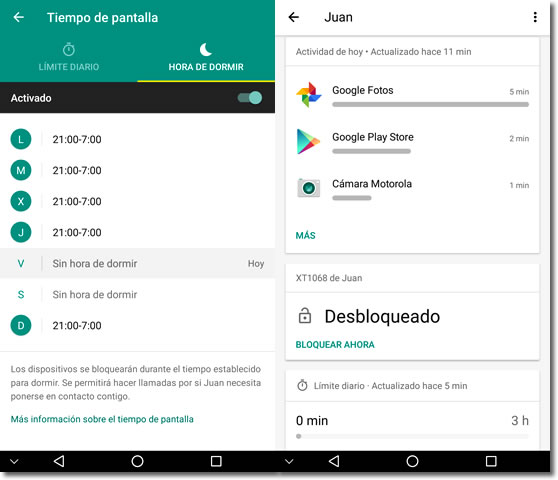 There is no minimum age limit to set up an account for our child, we can create it at the age we want. When they reach the established age in our country to be able to legally manage it on their own, the system will ask them if they want to continue being managed by their parents or if they want to convert it to a normal account.
Where can we use it?
In order to use this service, we must initially create an account for the child. We can start that process from our mobile device after installing the Family Link application, available for both Android (version 4.4 or higher) and iOS (version 9 or higher).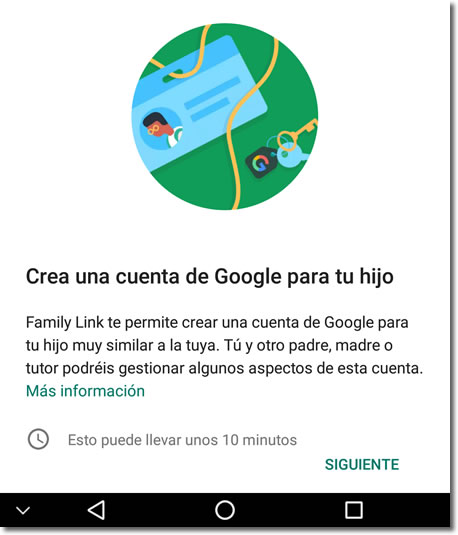 To complete the process, we must register our child's account on their Android phone that works with a version 7 or higher (it is not possible to include it on an iOS at this time). The guide indicates that only some models with Android 6.0 could work, so if that is the case, it is worth trying. In my case, I tried it with a Moto G 2nd gen with V 6.0 and it worked.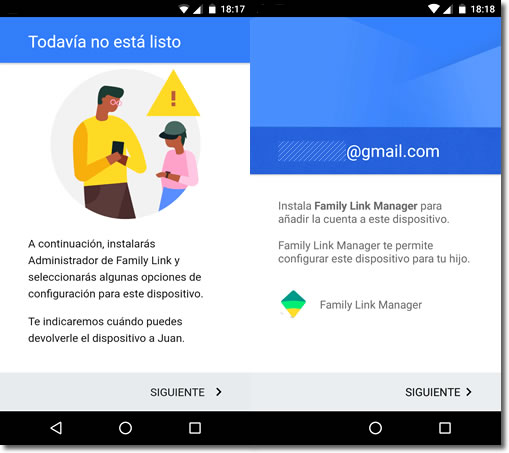 The child's device must not contain any other registered account or this tool would not work. If you could register another, you could use it to bypass the blockages or limitations established for theirs.
Also from this Website page we can manage some, but not all, of the possibilities of Family Link. We can use it from the computer, but to take advantage of all the functions we must use our own application on the phone.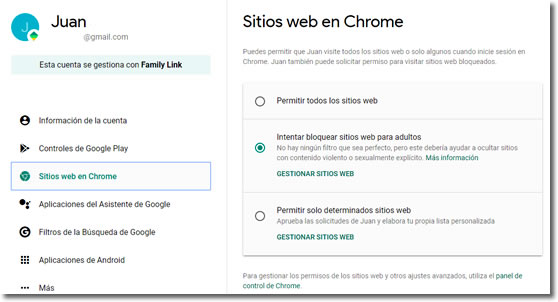 Undoubtedly, it is a recommended tool for all parents who have underage children using connected mobile devices. It only takes a small investment of time to configure both the parent's phone and the child's.
Then, as the child grows, we can comfortably adapt the permissions from our mobile device according to their maturity and attitude.
Google provides parents with some tips for the proper management of the connected family. You can find out more about this interesting proposal in your help center.