These expressions in English are common for those who experiment through social networks aimed at picking up someone. They are used in online platforms, usually through mobile applications, aimed at meeting people and making dates. But they are specific to a certain type of relationship, those that are established in order to receive something in return.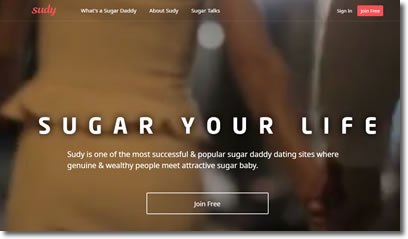 Yes, it is what it seems, or not, depending on who argues. But in essence it is to offer an escort service to another person (the limit must be agreed in advance) expecting to receive something in return, usually money, but not necessarily.
What is a Sugar Daddy?
In this context, Sugar Daddy would have the best translation of "Papi dulce" (or papi de azúcar). And according to the pages where they are promoted, they would be:
"Successful and rich people. They know what they want and enjoy the company of attractive people by their side. They are generous and willing to support their Sugar Babies in many ways, mainly financially"
What is a Sugar Baby?
The best translation for Sugar Baby in this environment would be "Chica dulce" (or chica de azúcar). And it could be defined as:
"Attractive and ambitious people who dare to admit their desires and seek a better life. They look for financial support, tutoring or the company of Sugar Daddies, and offer them affectionate care and sweet company in exchange."
Although these are the most repeated figures on dating websites, we can also find the opposite gender equivalents, that is, Sugar Mommy (Mamis dulces) and Sugar Boys (Chicos dulces). We just have to search the internet for these expressions to get an idea of how widespread these platforms are.
More widespread than we could imagine
We will find countless web pages where you can register to meet people who are looking for and offering this type of relationship. Most of these pages have developed applications for mobile phones that provide greater convenience when it comes to finding "offer" in the geographical area in which we are.
Whoever participates in these "dates" knows perfectly well what they're in for, both parties. What is surprising is the large number of users who apparently use them. We find figures of users not only in the information exposed in the pages themselves, which could be manipulated.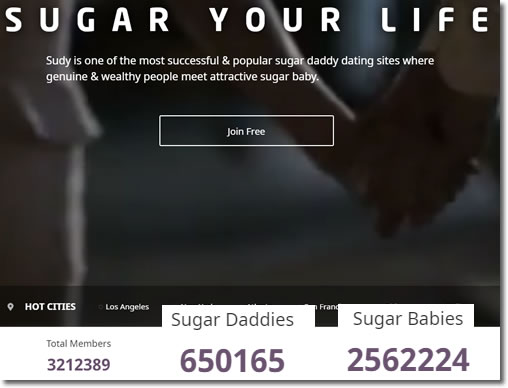 Also in the number of downloads and opinions that we can see in official application stores on both Android and iOS. And those figures cannot have been manipulated.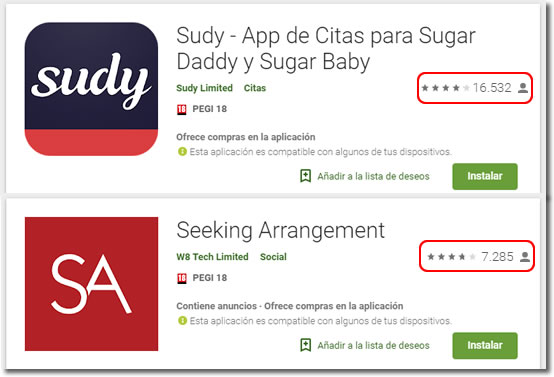 It is certainly surprising to see that some of these applications have been downloaded more than 500,000 times, as well as the large number of comments they have and that indicates a great user activity.
There are also more
light
versions
If what we are looking for is to make money going on dates, but making it clear that we do not want more than a simple date without the right to touch, we have other applications like Kiki.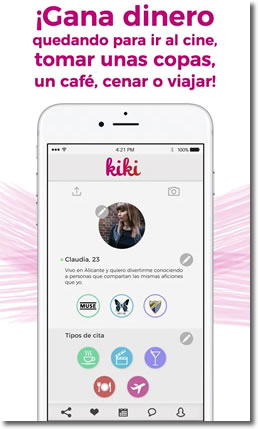 Its objective is to unite two types of people. On the one hand those willing to pay for company, for example, people who feel lonely or travel to a place where they do not know anyone and want to go out.
On the other hand, those that offer to accompany strangers in exchange for money to carry out common activities.
Es posible elegir entre un pequeño abanico de citas, como tomar un café, salir de copas, comer o cenar, ir al cine o acompañar en un viaje. It is possible to choose from a small range of appointments, such as having a coffee, going out for drinks, eating or having dinner, going to the movies or going on a trip.
However, unlike the services discussed above, in this case the terms and conditions make it very clear that it is not an application to encourage dating or sexual contacts. They explain that they will persecute obscene messages or those related to prostitution.
Another thing is what people who have met at the event do later on, but in principle, whoever decides to use this type of application should be looking for a more "light" relationship.
We do not know if it will be very successful or not. Time and users will tell.
Caution
If you decide to use any online dating service, remember to take some precautions into account. Review the tips published in this article to make your experience as safe as possible.