In this new post we want to introduce you to the new awareness web site concienciaT. But we could not tell you about this web of awareness, without first introducing you to who is behind that web. This is an initiative of CSIRT-CV(Center for Response to incidents and cybersecurity of the Valencian Community) which, as it appears on its website, "is born as a commitment of the Generalitat Valenciana to security in the network" offering its services to citizens, SMEs and Public Administrations of the Valencian Community.
Given the objective of training and raising awareness of the site, from our blog we want to make public concienciaT so that you have another reference when you want to look for any information related to cybersecurity.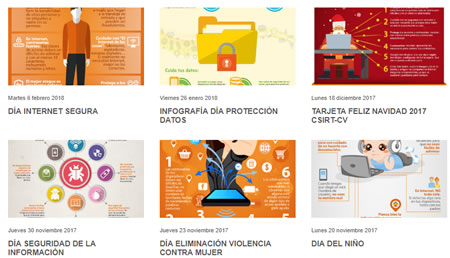 ConcienciaT is divided into several sections. Upon entering the new portal the publication of two videos draws attention, which make us see the risks to which we can expose our data when we surf the Internet. We recommend that you see them because they are very instructive and fun.