Windows 10 is the most used operating system in the world to make our computers run. That is the main reason why it becomes a constant target for most cyber-attacks and will remain so while its hegemony lasts.
Microsoft has done a good job with the protection systems with which this version of its Windows has been provided. However, it is the user himself who has the ultimate responsibility that the system works under the safe guidelines with which it is defined and for that, he must take care to keep it as up-to-date and "sound" as possible.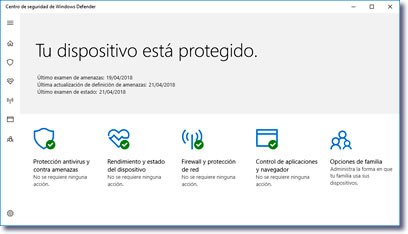 Let's review the main security features of our Windows 10 and check that everything works as it should. In general, it will be sufficient for us to periodically look at the information provided by the Windows Defender security program.